Primary Care Medicine – Family Medical Practice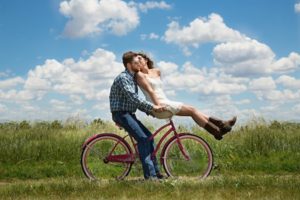 We are a family practice caring for adults and children 13 years and older. We are able to help our patients with the following concerns asthma, diabetes, high blood pressure, COPD, heart disease, physicals, gynecological care, well child exams, thyroid problems, minor office procedures and much more. This enables us to provide full health care for you and your family. We also provide urgent care for acute illnesses and injuries including:
Coughs & Colds  /  Fever & Flu  /  Vomiting & Diarrhea  /  Urine Infections /  Sore Throats  /  Earaches  /  Sprains  /  Laceration & Stitches Rashes & Skin Infections  /  School & Work Physicals  /  Onsite Flu Shots  /  Limited Lab Tests  /  Onsite Medications 
Benefits to Our Patients
1. One-on-one relationship with your provider.
No worrying you'll see different providers each visit, perhaps one less familiar with you and your medical history.
2. More time spent with the provider.
Patty Eberharter, FNP-BC is very interested in her patients' needs and is dedicated to spending more time with each patient she sees.
3. No excessive waiting periods in our office.
Renovation Healthcare has a unique appointment scheduling system that assists in adhering to your schedule.
---
Ageless Medicine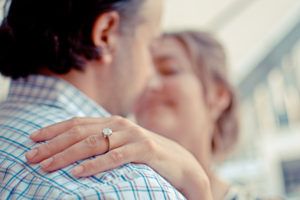 Ageless medicine is an extension of preventive health offering a new field to medicine based on the very early detection, prevention, and possibly reversal of degenerative diseases. Approximately 80% of all adult illness is due to the degenerative processes seen with aging. This includes heart disease, most cancers, adult-onset diabetes, stroke, high blood pressure, osteoporosis, osteoarthritis, autoimmune disease, glaucoma, and Alzheimer's.
With early detection and appropriate intervention; most of these diseases can be prevented or have their downward course moderated. The basis for our program lies in proper diet, exercise, nutritional supplementation, and hormone replacement therapy. This stops cellular degeneration and promotes tissue regeneration, healing, and a slowing down of the aging process.
Coming Soon!
We are anxious to announce we are in the process of adding an infusion center!  Stay tuned for details!
---
Bio-Identical Hormones and Hormone Replacement Therapy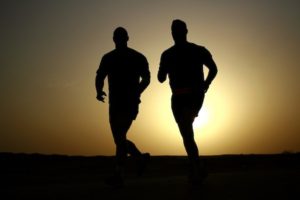 Hormonal balance is the key to your well being and a delicate thing to achieve. Other hormone replacement therapy methods rarely accomplish or maintain the hormonal equilibrium your body needs for optimal health.
At Renovation Healthcare, we offer Bio-Identical Hormone Replacement Therapy for men and women. Bio-identical hormones are natural, plant-derived compounds that have the same molecular structure as those made by the human body.  We offer bio-identical hormones in the form of hormone pellets, topical creams, and oral capsules.
Don't confuse bio-identical hormones with synthetic hormones (i.e. Premarin, Prempro).  Synthetics have conclusively been proven to be dangerous to one's health. Unlike synthetics, our bodies can readily recognize bio-identical hormones and metabolize them.
With natural hormone replacement therapy, one's symptoms can be reversed within a few short weeks. Proper individualized replacement programs using these hormones will make you feel and function years younger, while at the same time protecting you against the diseases and infirmities of aging.
---
Medical Weight Loss and Supplement Program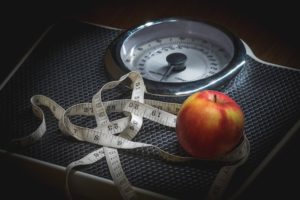 Being overweight is a major risk factor for heart attack, stroke, diabetes, and cancer. At Renovation Healthcare, we believe that the first step in any optimal health plan is to achieve and maintain a healthy weight. We provide comprehensive, aggressive and compassionate medical weight management programs, customized to each individual. We are all about motivation, support, and rapid results.
Our programs are scientifically-based and medically-supervised, providing a comprehensive educational, psychological, and behavioral program. This is coupled with full comprehension of the medical management of obesity with an excellent maintenance program to maximize the patient's ability to keep his or her weight off after the initial phase of comprehensive medical treatment.
Our medical weight loss management services consist of an initial weight loss consultation where you will be evaluated and then assessed for which of our various multifaceted treatment options we offer best meets your needs. Following comprehensive physical examination; we will customize an individualized program which may include:
Hormone Evaluation  /  Medication And Natural Supplements  /  Behavioral Modification  /  Exercise Counseling 
Renovation Healthcare is also very proud to offer the HCG program which is a medically supervised, rapid weight loss program that utilizes a specific hormone called HCG to rid the body of abnormal fat. This six week program involves daily injections for 23 days and restricted calorie diet. Following the injections, you begin the transitional phase which works towards a healthier eating program. You lose on average one pound a day, don't lose skin elasticity, and reset your hypothalamus which is in charge of your metabolism so that you can maintain your new weight. It's a super diet with phenomenal results! You will feel great and not be hungry!
Need more energy or just want to feel better? Vitatrim is our high energy, weight loss injection designed to boost your metabolism and give you the energy you need to enjoy a qualitative life!  Vitatrim is comprised of five amino acids and all of the B vitamins. This is NOT the same as a B12 injection which alone is not useful for weight loss. Though many have tried, we have yet to find any product that duplicates or exceeds this shot's efficacy.  We recommend this shot be received once weekly for the first month, followed by a monthly shot for maintenance.
---
Aesthetics – Botox and Dermal Fillers

Botox Cosmetic is an injectable that reduce the appearance of unwanted lines and wrinkles. This neuromodulator, or a medicine that temporarily reduce muscular activity, is fast, simple, minimally invasive, with no downtime or recovery. Most people return directly to work or normal activity following treatment.
Go ahead. Frown, smile, or look surprised without the furrows, creases, and wrinkles that cause you to be self-conscious.
Several different FDA approved injectables are available for the improvement of fine lines and wrinkles and/or facial volume enhancement. Juvéderm is a dermal filler intended to create a volumetric enhancement to the skin that will last between nine to eighteen months, depending on what area is injected. The following are some of the facial areas in which dermal fillers can be used to add volume.
Cheeks  /  Jawline  /  Lips  /  Nasolabial Creases (laugh lines)
Expect wrinkle correction with a quick, in office procedure producing immediate results with minimal downtime.
---
---
RENOVATION HEALTH & WELLNESS
2707 Jacksboro Pike, Suite 1A, Jacksboro, TN 37757
Call – 423.907.8186   /    Fax – 423.907.8187   /   Email – info@RenovationHealth.com
Monday through Friday – 7:30 am to 4:30 pm