Patricia A. Eberharter, FNP-BC. MSN. CLNC. CCM.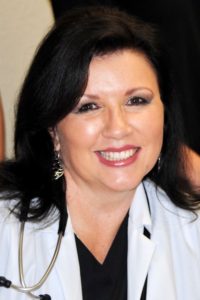 Patty is certified as a Family Nurse Practitioner by the American Nurses Credentialing Center and a Fellow of the American Academy of Nurse Practitioners. She has an outstanding academic background that includes a Master of Science Degree in Nursing with a concentration in Family Nurse Practitioner from Lincoln Memorial University in Harrogate, Tennessee. She also holds national certifications as a Certified Legal Nurse Consultant, Certified Case Manager and Certified Bladder Health Specialist. She is a member of the American Academy of Anti-Aging medicine and is currently working on a fellowship in ageless medicine.
Patty began her career in healthcare by working in a small rural community hospital in Lafollette, Tennessee as a candy striper when she was 13 years old. She continued in the healthcare field as a nursing assistant before returning to college to become a nurse. She worked 23 years as a Registered Nurse and has extensive clinical experience in the areas of critical care, emergency medicine and catastrophic case management.
Throughout her career in nursing, especially in her role as a nurse practitioner, Patty has witnessed thousands of patients suffering needlessly from diseases that could have been prevented. Patients either did not know how to prevent the disease or they wouldn't commit to changing their lifestyle. If patients are going to change their lifestyles, only knowledge will give them the power to do so. Patty focuses on guiding and assisting patients to develop an attitude of self care. Through her practice she hopes to empower others to take charge of their own wellness.
---
Dr. Kevin Bailey, Supervising Physician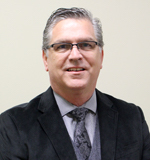 Dr.William Kevin Bailey, M.D. is a Knoxville native who graduated from Central High School in 1978. He graduated from the University of Tennessee in 1982 and after completing medical school in Memphis and Pennsylvania, relocated to the Knoxville area in 1990. He practiced in a local orthopedic group for 7 years and was the Director of the Baptist Hospital Rehabilitation Unit for one year before opening his private practice in Fountain City.
Dr. Bailey is a Board Certified Physiatrist, which means that he is a physician specializing in physical medicine and rehabilitation as well as other health options. Physiatrists do not perform surgery.
The realm of his specialty is to focus on restoring patients to their optimum level of functioning. Physiatrists treat acute and chronic pain as well as non-surgical musculoskeletal disorders. Many patients treated include those with arthritis, tendonitis, back pain, neck pain, work and sports related injuries. He is also certified to perform EMG/NCV (Electromyography and Nerve Conduction Velocities), acupuncture, and disability examinations.
---
Our Mission Statement
At Renovation Health and Wellness everyone is treated equally with compassion and respect. Wellness and preventative medicine are highly promoted and all patients are encouraged to take part in restoring balance in their life and to embark on an educational and healing journey to reclaim what's rightfully theirs; a healthy, productive, purposeful and long lasting life!

---
RENOVATION HEALTH & WELLNESS
2707 Jacksboro Pike, Suite 1A, Jacksboro, TN 37757
Call – 423.907.8186   /    Fax – 423.907.8187   /   Email – info@RenovationHealth.com
Monday through Friday – 7:30 am to 4:30 pm