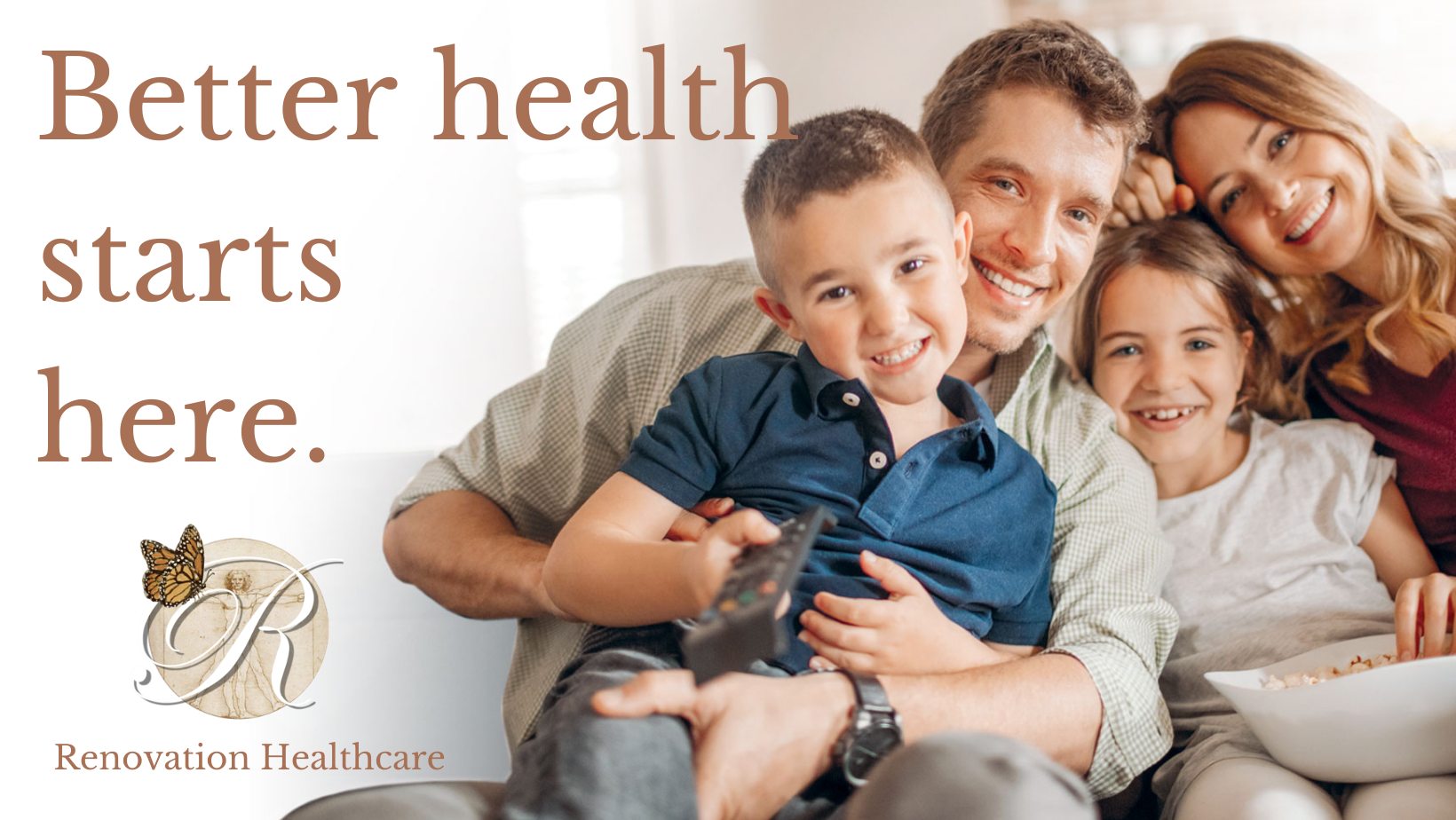 WELCOME TO RENOVATION HEALTHCARE


Campbell County's Leading Primary Care And Ageless Medicine Clinic!
---
Here at Renovation Healthcare, we not only provide excellent family medical care, but we also provide both men and women with state of the art anti-aging treatments that promote the anti-aging process, yielding a younger and healthier body and mind.
We can assist with all of the following areas…
Re-Establishing "The Edge" You Had In Your Younger Years
Strengthening Your Immunity
Improving Mental Prowess
Improving Skin Tone
Reducing Wrinkles
Revitalizing Your Sex Drive
Decreasing Body Fat
Increasing Lean Muscle Mass
Are you open to looking and feeling your best? Call us today and let us help you achieve just that!
423.907.8186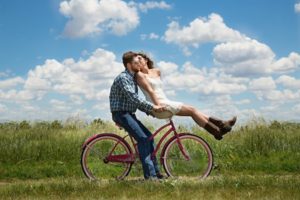 Primary Care Medicine
Renovation Healthcare is here for YOUR health.  You don't need an illness to need a primary care provider.
Regular wellness visits with a primary care provider at our office can lead to better overall health.  Better healthcare starts with a provider who's a familiar face.  Someone who actually knows you and understands your concerns and your goals.
We are a family practice caring for adults and children 13 years and older. We are able to help our patients with the following concerns asthma, diabetes, high blood pressure, COPD, heart disease, physicals, gynecological care, well child exams, thyroid problems, minor office procedures and much more. This enables us to provide full health care for you and your family.
We also provide urgent care for acute illnesses and injuries for all age groups including:
Coughs & Colds – Fever & Flu                    Vomiting & Diarrhea
Urine Infections                                            Sore Throats
Earaches                                                        Sprains
       Laceration & Stitches                       Rashes & Skin Infections
School & Work Physicals                            Onsite Flu Shots
       Limited Lab Tests                                  Onsite Medications
Benefits to Our Patients
1. One-on-one relationship with your provider.
No worrying you'll see different providers each visit, perhaps one less familiar with you and your medical history.
2. More time spent with the provider.
Patty Eberharter, FNP-BC and Raven Massey FNP-C are both very interested in her patients' needs and is dedicated to spending more time with each patient she sees.
3. No excessive waiting periods in our office.
Renovation Healthcare has a unique appointment scheduling system that assists in adhering to your schedule.
We have proudly been meeting Campbell County's primary care needs for over a decade!
We're here before you need us.
We're here when you need us.
We're here after you need us.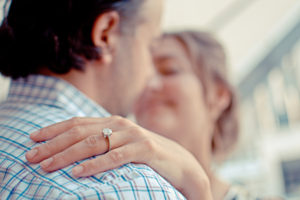 Ageless Medicine
Ageless medicine is an extension of preventive health offering a new field to medicine based on the very early detection, prevention, and possibly reversal of degenerative diseases. Approximately 80% of all adult illness is due to the degenerative processes seen with aging. This includes heart disease, most cancers, adult-onset diabetes, stroke, high blood pressure, osteoporosis, osteoarthritis, autoimmune disease, glaucoma, and Alzheimer's.
With early detection and appropriate intervention; most of these diseases can be prevented or have their downward course moderated. The basis for our program lies in proper diet, exercise, nutritional supplementation, and hormone replacement therapy. This stops cellular degeneration and promotes tissue regeneration, healing, and a slowing down of the aging process.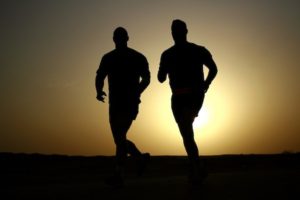 Bio-Identical Hormones and Hormone Replacement Therapy
Hormonal balance is the key to your well being and a delicate thing to achieve. Other hormone replacement therapy methods rarely accomplish or maintain the hormonal equilibrium your body needs for optimal health.
At Renovation Healthcare, we offer Bio-Identical Hormone Replacement Therapy for men and women. Bio-identical hormones are natural, plant-derived compounds that have the same molecular structure as those made by the human body.  We offer bio-identical hormones in the form of hormone pellets, topical creams, and oral capsules.
Don't confuse bio-identical hormones with synthetic hormones (i.e. Premarin, Prempro).  Synthetics have conclusively been proven to be dangerous to one's health. Unlike synthetics, our bodies can readily recognize bio-identical hormones and metabolize them.
With natural hormone replacement therapy, one's symptoms can be reversed within a few short weeks. Proper individualized replacement programs using these hormones will make you feel and function years younger, while at the same time protecting you against the diseases and infirmities of aging.

Aesthetics – Botox and Dermal Fillers
Cheeks – Jawline – Lips  – Nasolabial Creases (laugh lines) are just a few of the facial areas in which dermal fillers can be used to add volume.
Botox Cosmetic is an injectable that reduce the appearance of unwanted lines and wrinkles. This neuromodulator, or a medicine that temporarily reduce muscular activity, is fast, simple, minimally invasive, with no downtime or recovery. Most people return directly to work or normal activity following treatment.
Go ahead. Frown, smile, or look surprised without the furrows, creases, and wrinkles that cause you to be self-conscious. Several different FDA approved injectables are available for the improvement of fine lines and wrinkles and/or facial volume enhancement. Juvéderm is a dermal filler intended to create a volumetric enhancement to the skin that will last between nine to eighteen months, depending on what area is injected.
Expect wrinkle correction with a quick, in office procedure producing immediate results with minimal downtime.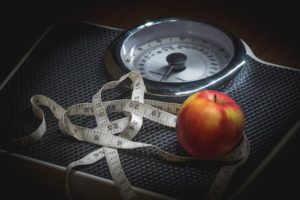 Medical Weight Loss and Supplement Program
Being overweight is a major risk factor for heart attack, stroke, diabetes, and cancer. At Renovation Healthcare, we believe that the first step in any optimal health plan is to achieve and maintain a healthy weight. We provide comprehensive, aggressive and compassionate medical weight management programs, customized to each individual. We are all about motivation, support, and rapid results.
Our programs are scientifically-based and medically-supervised, providing a comprehensive educational, psychological, and behavioral program. This is coupled with full comprehension of the medical management of obesity with an excellent maintenance program to maximize the patient's ability to keep his or her weight off after the initial phase of comprehensive medical treatment.
Our medical weight loss management services consist of an initial weight loss consultation where you will be evaluated and then assessed for which of our various multifaceted treatment options we offer best meets your needs. Following comprehensive physical examination; we will customize an individualized program which may include:
Hormone Evaluation – Medication And Natural Supplements – Behavioral Modification – Exercise Counseling 
Renovation Healthcare is also very proud to offer the HCG program which is a medically supervised, rapid weight loss program that utilizes a specific hormone called HCG to rid the body of abnormal fat. This six week program involves daily injections for 23 days and restricted calorie diet. Following the injections, you begin the transitional phase which works towards a healthier eating program. You lose on average one pound a day, don't lose skin elasticity, and reset your hypothalamus which is in charge of your metabolism so that you can maintain your new weight. It's a super diet with phenomenal results! You will feel great and not be hungry!
Need more energy or just want to feel better? MegaBoost is our high energy, weight loss injection designed to boost your metabolism and give you the energy you need to enjoy a qualitative life!  MegaBoost is comprised of five amino acids and all of the B vitamins. This is NOT the same as a B12 injection which alone is not useful for weight loss. Though many have tried, we have yet to find any product that duplicates or exceeds this shot's efficacy.  We recommend this shot be received once weekly.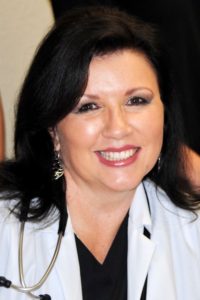 Patricia A. Eberharter, FNP-BC. MSN. CLNC. CCM.
Patty is certified as a Family Nurse Practitioner by the American Nurses Credentialing Center and a Fellow of the American Academy of Nurse Practitioners. She has an outstanding academic background that includes a Master of Science Degree in Nursing with a concentration in Family Nurse Practitioner from Lincoln Memorial University in Harrogate, Tennessee. She also holds national certifications as a Certified Legal Nurse Consultant, Certified Case Manager and Certified Bladder Health Specialist. She is a member of the American Academy of Anti-Aging medicine and is currently working on a fellowship in ageless medicine.
Patty began her career in healthcare by working in a small rural community hospital in Lafollette, Tennessee as a candy striper when she was 13 years old. She continued in the healthcare field as a nursing assistant before returning to college to become a nurse. She worked 23 years as a Registered Nurse and has extensive clinical experience in the areas of critical care, emergency medicine and catastrophic case management.
Throughout her career in nursing, especially in her role as a nurse practitioner, Patty has witnessed thousands of patients suffering needlessly from diseases that could have been prevented. Patients either did not know how to prevent the disease or they wouldn't commit to changing their lifestyle. If patients are going to change their lifestyles, only knowledge will give them the power to do so. Patty focuses on guiding and assisting patients to develop an attitude of self care. Through her practice she hopes to empower others to take charge of their own wellness.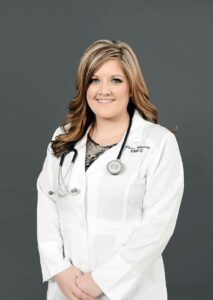 Raven M. Massey, FNP-C
Raven Massey, APRN is a family Nurse Practitioner certified through the American Association of Nurse Practitioners. She was born and raised in Oneida, TN, and was a graduate of Oneida High School. During her senior year of high school, she completed a vocational course in Health Sciences to become a certified nurse assistant, and worked in private duty home health.
She attended Lincoln Memorial University, graduating cum laude with a Bachelor's of Science in Nursing in May of 2015. She worked as a Registered Nurse at her hometown hospital in Oneida, TN, while pursuing a Master's degree full time from LMU. She graduated and became a Family Nurse Practitioner in December of 2016.
Raven is passionate about helping her patients to understand how to better their health, and to provide care to the medically underserved area she calls home.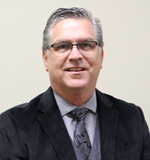 Dr. Kevin Bailey, Supervising Physician
Dr.William Kevin Bailey, M.D. is a Knoxville native who graduated from Central High School in 1978. He graduated from the University of Tennessee in 1982 and after completing medical school in Memphis and Pennsylvania, relocated to the Knoxville area in 1990. He practiced in a local orthopedic group for 7 years and was the Director of the Baptist Hospital Rehabilitation Unit for one year before opening his private practice in Fountain City.
Dr. Bailey is a Board Certified Physiatrist, which means that he is a physician specializing in physical medicine and rehabilitation as well as other health options. Physiatrists do not perform surgery.
The realm of his specialty is to focus on restoring patients to their optimum level of functioning. Physiatrists treat acute and chronic pain as well as non-surgical musculoskeletal disorders. Many patients treated include those with arthritis, tendonitis, back pain, neck pain, work and sports related injuries. He is also certified to perform EMG/NCV (Electromyography and Nerve Conduction Velocities), acupuncture, and disability examinations.
Our Mission Statement
At Renovation Healthcare, everyone is treated equally with compassion and respect. Wellness and preventative medicine are highly promoted and all patients are encouraged to take part in restoring balance in their life and to embark on an educational and healing journey to reclaim what's rightfully theirs; a healthy, productive, purposeful and long lasting life!

CONTACT US & PATIENT FORMS
RENOVATION HEALTHCARE
2707 Jacksboro Pike, Suite 1A, Jacksboro, TN 37757
Call – 423.907.8186   /    Fax – 423.907.8187   /   Email – [email protected]
Monday through Friday – 7:30 am to 4:30 pm
Please give us a call or send us an email to talk about your medical needs and to start taking charge of your wellness!
We look forward to hearing from you.
After office hours and need to be seen?  Please visit Jacksboro Urgent Care's website for more information.